SOPHIE WATKINSON

Sophie founded her business do-dance in summer 2013 after graduating from Plymouth University in Dance Theatre. do-dance is a mobile dance business that prides itself on providing dance, movement and art experiences and opportunities into the heart of the rural community.
When Sophie started out her business endeavour was supported by the Prince's Trust and Louth Playgoers. Since launching her business Sophie has worked in partnership with some of the biggest arts and leisure companies in Lincolnshire and the East Midlands: including The Mighty Creatives, Dance4, Magna Vitae, University of Lincoln, Bishop Grosseteste University, Lincs Inspire, Waterloo Housing, Children's Links, and Arts NK. As well as working in partnership with more local companies including Louth Town Hall, Entertaining Activities, Louth Playgoers, and Beachcomber, as well as local schools.
She is fully qualified in everything she delivers, and has a breadth of experience working with all ages and abilities in the community. When asked why she wanted to set up her own business in Louth, Sophie replied "I always knew that I wanted to come back to my home town after graduating, I have amazing ideas for dance in Lincolnshire that I want to see happen. Just because we live in a rural area of the county does not mean we should be denied the opportunity to experience and participate in dance, move and express ourselves creatively". do-dance specialises in providing a variety of quality, creative, expressive, movement and dance, art opportunities for individuals, communities and organisations across rural Lincolnshire.
Qualifications
BA (HONOURS) Dance Theatre
VTCT Level 2 Award in Delivering Chair-Based Exercise
Arts Award Advisor for Discover, Explore, Bronze and Silver
Prince's Trust Level 1 Award in Exploring Enterprise
Emergency First Aid at Work
Sports Leader Certificate Level 1 and 2
DBS checked
Awards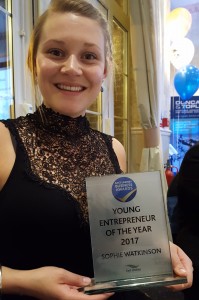 Young Entrepreneur of the Year 2017 East Lindsey Business Awards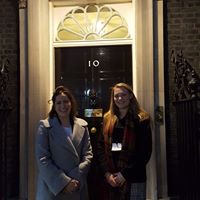 Invited to attend No.11 Downing Street by local MP for Louth and Horncastle to celebrate International Women's Day 2018.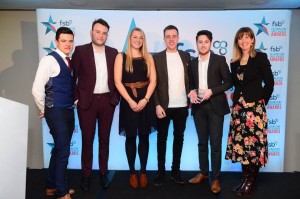 Young Entrepreneur of the Year 2019 FSB East Midlands Area Finalist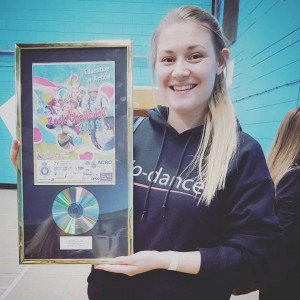 Winners of Rock Challenge 2019, in Area Heats with local Schools
Hobbies and Interests
Sophie is very keen on living a healthy lifestyle and enjoys going to the gym, swimming, yoga and pilates. Sophie also loves to escape by sewing, baking, watching movies, reading books or simply just lovely long walks in the countryside with her family.