do-dance has a variety of Themed Adult Dance Parties to celebrate your birthday or hen do in style. All Themed Dance Parties all full of energy and expression to get you busting moves to celebrate that special occasion. You can choose your Adult Dance Party from do-dance's popular themes, or do-dance can create a theme especially for you.  All abilities, ages and experience can enjoy a Themed Dance Party. Sophie the dance tutor is friendly, inspiring and most importantly fun. The dance tutor is dance trained and also has First Aid so your Themed Dance Party is in reliable hands!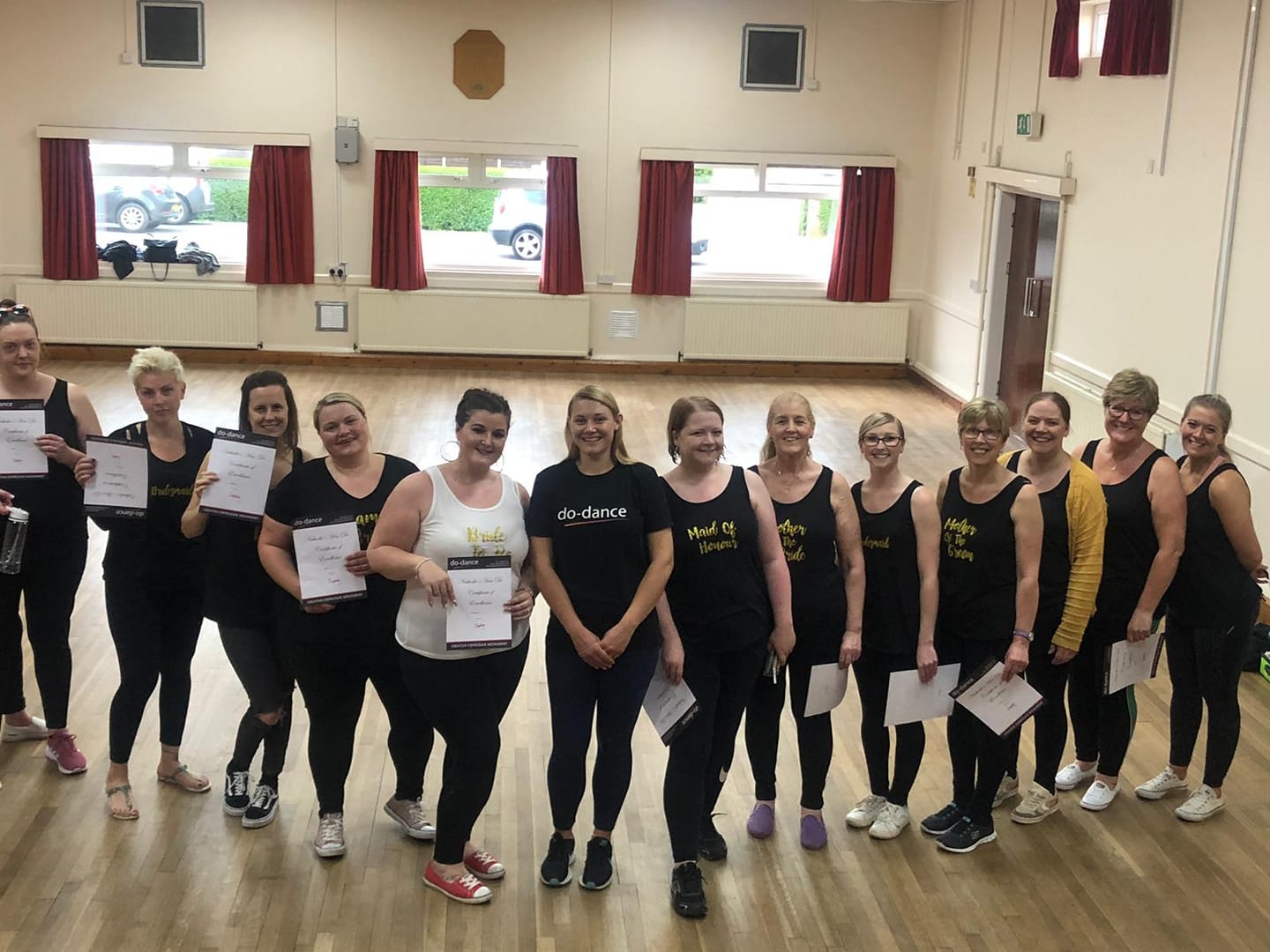 "Just want to say a massive thank you to Sophie for providing a fantastic, unique experience for my best friends hen do! She had taken the time to plan our grease themed dances and every single one of us had an amazing time! Cannot recommend Sophie enough. Thanks again for a brilliant time and for giving us some fantastic routines!" Hen Party Customer
Each Themed Dance Party is 2 hours and includes, games and awards, a dance battle, themed choreography, creative choreography, and a certificate of excellence for all. The party will be held in a community hall near you, prices start from just £95.
Themes
Abba
Burlesque
Cheerleading
Dirty Dancing
Disco
Grease
Musicals
Pop Stars
Spice Girls
Street Dance
Create Your Own
For more details about Adult Dance Parties, email Sophie enquiries@do-dance.co.uk